SERVICES
Residential Locksmith, Residential / Home Locksmith in philadelphia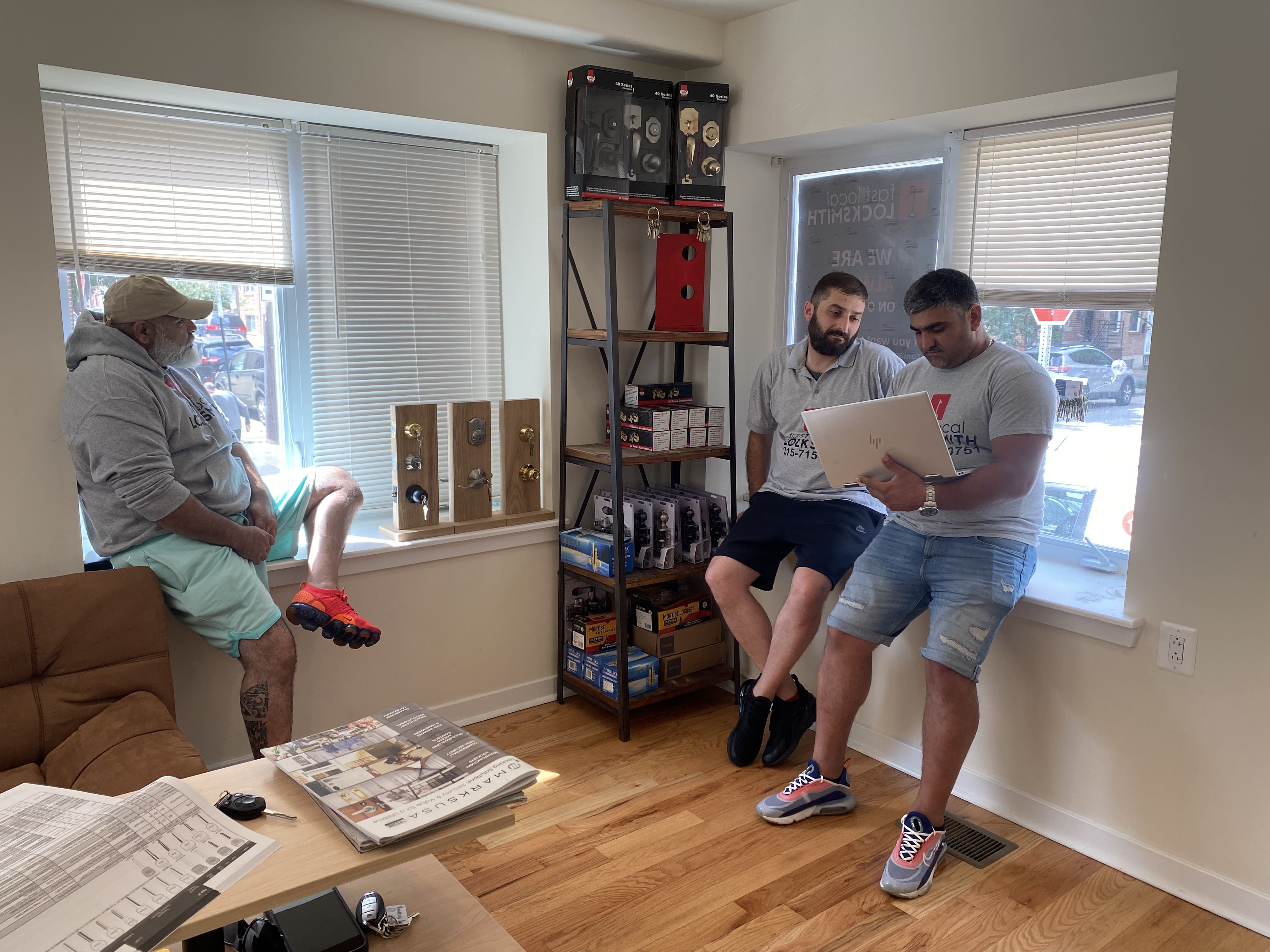 Residential / Home Locksmith
If you need in-house security and want to protect your family from intruders. The Fast Local Locksmith team will help you with higher security door locks, window locks, and other forms of additional security.
if you have problems with the door lock to the apartment/house, it is broken, works irregularly, or sticks, or you have just lost the house key – Our door specialist is at your service!
We work quickly and efficiently. We have been proudly serving our Philadelphia customers with emergency locksmith service for many years.
Fast Local Locksmith can handle any lock installation or repair, rekeying, or making new keys. We can rekey all your doors to work with a Master Key.
First of all, remember that when you move to a new house or apartment, it's better to change your door locks or rekey them, to prevent unauthorized entry by the previous owner or someone who may have a key.
You may also need to rekey the lock if you are not sure if it works properly, it is broken, or you just lost a copy of your key.
From time to time, you should check your lock and key. Nothing lasts forever, even the lock mechanism. If you think that, your lock or key stopped working properly - it is time to replace the lock or rekey it.
What is the difference between changing a lock and rekeying it?
In case of rekeying you do not need to change the whole lock, you just keep the old lock and replace the key with a new one. So to explain It more simply – you keep the existing lock, but you are making a new key and the old key will not open the lock anymore.
We can help you in the most common situation, such as a case of lost keys. Probably many of you at least once lost their house key.
Sure you can try to open the door yourself. But the best decision is to call specialists who will help you open the door with no damage.
No one thinks about the lock until it's broken. But when you're in a lockout situation, you need to act quickly!
Take into consideration that locks can be changed in different ways and locksmith service prices are different as well. So you need to think in advance to be sure if a lockout situation comes – you will be ready for it.
So, what to do if you are locked out of the house and you don't have a key?
Sure you can:
Find an open window

Break the window or door

Try to remove a doorknob
Or…
Call a professional locksmith company to help you.