SERVICES
emergency locksmith, Emergency service in Philadelphia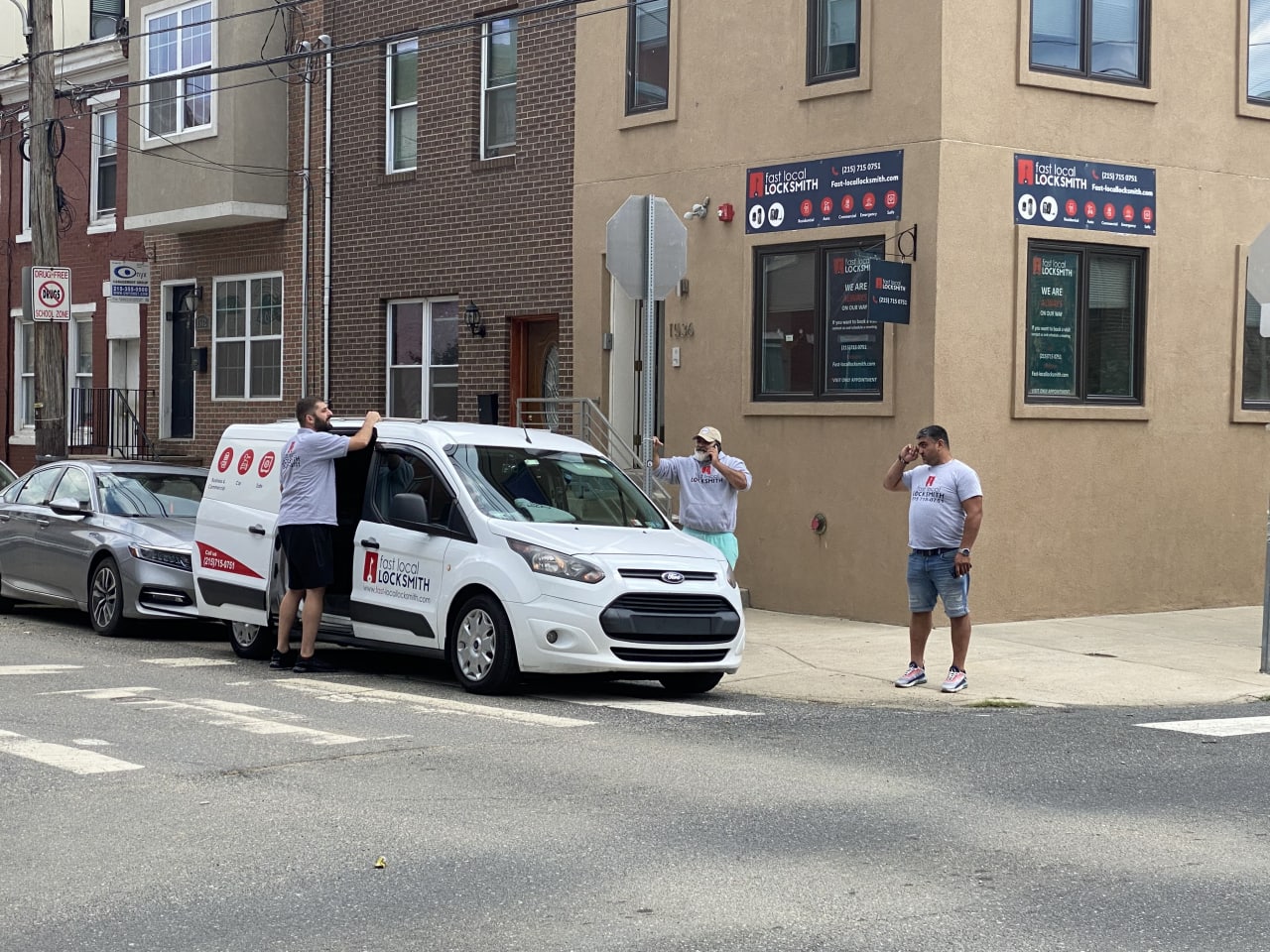 Emergency Locksmith
Fast Local Locksmith's professional technicians are available Monday through Saturday from 8 AM to 7 PM. Feel free to give us a call if you: Got locked out, need to replace locks, or lost your keys and we will try our best to assist you in the shortest time possible.
If you were locked out of your home or had your keys stolen or broken – Our Fast local Locksmith Emergency locksmiths should be there on your first call. Whether it's a domestic emergency, a commercial building, or even a vehicle, we can provide a fast, efficient, and friendly service.
We will open your door, open the lock, and open the safe without damage so you can safely use it further.
If you find yourself locked out of your house, you might have an instinct to call 911 or other authorities, while Fast Local Locksmith has an emergency service.
When we say fast, we mean it! Our experts make sure you're back at your house as soon as possible.
It's a frustrating event but people lock themselves out of their houses each day. It's important to stay calm, don't injure yourself by climbing into a high window, or damage your locks trying to open it with a knife or other inappropriate tools. Fast Local Locksmith is just one call away. We will assist you and give you an estimate over the phone, while our experts are on their way.
Imagine such situations:

You are locked out of your apartment, office, house, or car and don't have a key.

Your key is stuck in the door and you cannot open it yourself.

You lost your key or it was stolen or broken.

You lost your only car key, the door key.

You cannot open the car or house door.

You need to make a copy of the key.

Everyone can get into such a situation, and the only solution is quick and professional help. First of all DO NOT OPEN DOOR yourself, as you cause more damage to your house or car door.
Remember, you need professional help with corresponding tools.